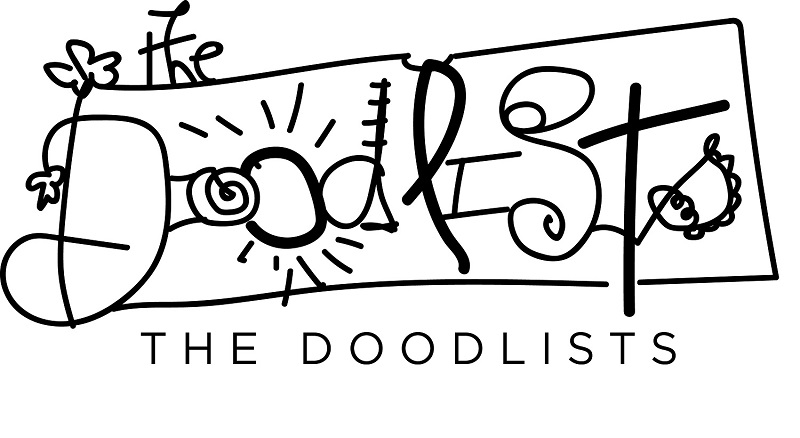 an art exhibit that aims to raise the status of doodling in fine art & in the public at large
The aim of "The Doodlists" is to raise awareness of the use of doodling in the creation of artwork and to promote the idea that doodling is not a waste of time, but a valuable resource for artists and the public at large. Doodling helps you gain focus, it helps you retain information and it helps you find creative solutions to problems. "The Doodlists" will be a presentation of the state of the doodle particularly in regard to its use in fine arts. The exhibit is scheduled to run from April 24 - May 17, 2015, at artspace gallery in Richmond, VA. In conjunction with The Doodlists Art Exhibition, Susan Singer and Dana Frostick will lead a workshop in the creation of Zendoodles and Elaborate Doodles respectively. Zendoodles will be taught in the morning. Elaborate Doodles will follow lunch. Online registration is available.

Facebook Event Page: Dueling Doodles | Art Workshop

We are a group of artists who employ doodling as a focus for our creative output. This doodle-oriented exhibition was conceived by Richmond, VA artist Dana Frostick, creator of "Elaborate Doodles."

Featured artists include Duane Cregger, Dana Frostick, Dee Glazer, Shannon Gilbert, Leo Heinzel, Tracy Herman, Matt Lively, Ja Mes, Susan Singer, Henry Stindt, Rob Ryder and Roman Zelgatas.
Watch Our Promotional Video
What's so special about Doodling?

David Robson, BBC Future's feature writer
Are we hard-wired to doodle?

U.S. New and World Report, HEALTH
Take Note: Doodling Can Help Memory

Colossal.com
Medieval Book Historian Erik Kwakkel Discovers and Catalogs 800-Year-Old Doodles in Some of the World's Oldest Books

More fine art doodling from Smashing Yolo
40 Mind Blowing Doodle Art Examples

Wall Street Journal
Doodling Gets New Respect

Lee Cowan of CBS explores the discipline of "Doodle-ology"
The higher purpose of doodling

Ted Talk by Sunni Brown
Doodlers, unite!

Sunni Brown's website: http://sunnibrown.com

Last update: 4/2/2015 1:19:38 PM